WTIAU Classroom Demo
Update v1.2 - Night and Day
---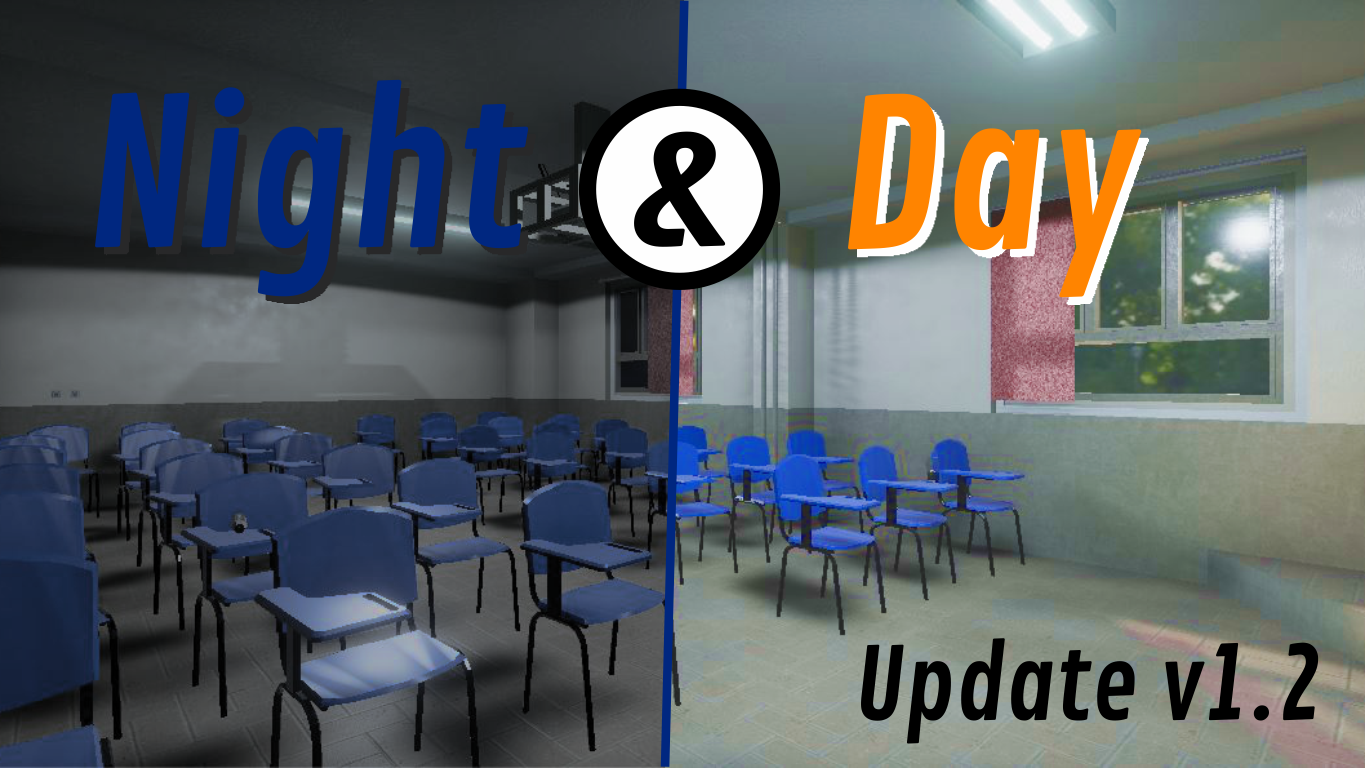 Welcome students, please take a seat; today I'm gonna talk about WTIAU's new update:
WTIAU's classroom now has day & night modes which is changed by system clock and via pause menu.
You can now walk in class right from your browser with the new WebGL export; Available on the main page. (It takes a lot to load though :])
Small changes: Added a trash can, some nice physically based curtains, crouching and changes to UI + performance optimizations and bug fixes.
Many thanks for downloading; I hope you enjoy it! Okay now, class dismissed!