Kelag
It's been 10 years since I made my first game! 🥳🎉
---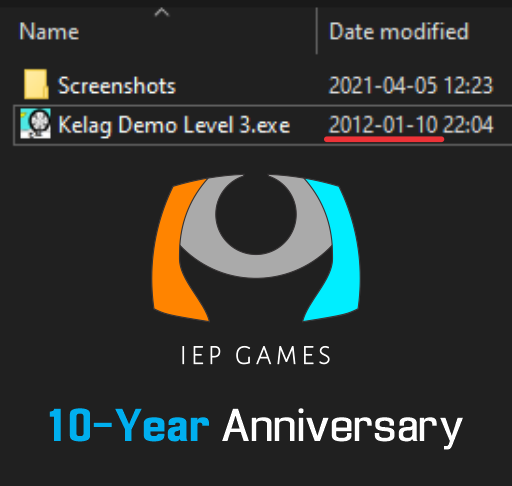 I started game development with Game Maker 1 engine back in 2012. At that time, I didn't know anything about programming or game design, but I sure loved playing video games! That's why I tried my best to learn as much as I could and made a 2D street racing game named "Kelag".
Kelag is not perfect, in fact, it's the worst game I've ever made! But I still love it and keep it on itch as my first game. The reason is the way it made me feel when I created it 🤩
I still remember the first time I took a build of that mess; despite it being incomplete, it felt like a dream come true! Something that I developed myself, my own game came to life!
I always thought video games can only be made by big corporations with hundreds of employees working for years! Creating Kelag opened a new world of possibilities and gave me hope and happiness 😊
Over the last 10 years, I moved to Unity engine, made a lot more games and learned a ton about game development. I'm very proud of my journey so far!
Thank you all for your support and energy for my games; I hope the second decade will be filled with even more games and good times for everyone 😁
A game is nothing without people playing it ❤