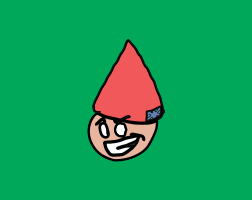 Gnome Simulator 2019
A downloadable simulator for Windows
About
Play as a small gnome in a garden. But the problem is that you're British, so you'll die if you don't drink fine tea.
Collect teapots in a fully modeled 3D environment and satisfy the extreme need of magnificent tea.
Development
This game is entirely made in Code::Blocks with OpenGL's pure GLUT library (except menu). It's a university project for Shahrad Kashani's Interactive Computer Graphics class.
Download
Download
Gnome Simulator 2019 - Windows
145 kB
Install instructions
IMPORTANT INSTALLATION REQUIREMENT! PLEASE READ:
Unzip the zip file and copy glut32.dll to C:/Windows/System32 folder. If your system is 64 bit copy it to SysWOW64.
Make sure you have a visual c++ redistributable installed. (You probably have it)
Run Gnome Simulator 2019.exe.