cat.exe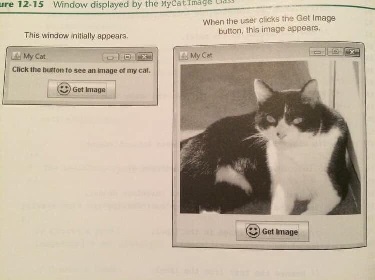 This is a glorious cat meme which apparently was taken from a Java script tutorial book.
That meme shows powerful displays from the peasant programming language; and was quite a move from C#'s enemy which was left unanswered.
Since other C# developers are busy debugging their NullReferenceException errors in Stack Overflow; I found it necessary to prove our rival wrong by casting their own spell to them. So I stood up against them alone and did my part for the great cold war of software engineers; and that, my children, is how cat.exe was born.
Install instructions
Unzip the zip file, not your pants
Run the cat file, not to France
Some antivirus programs might flag this program as virus.
I assure you that this program is not a virus and I do not attend to harm anyone's computer or network with this game.