Backrooms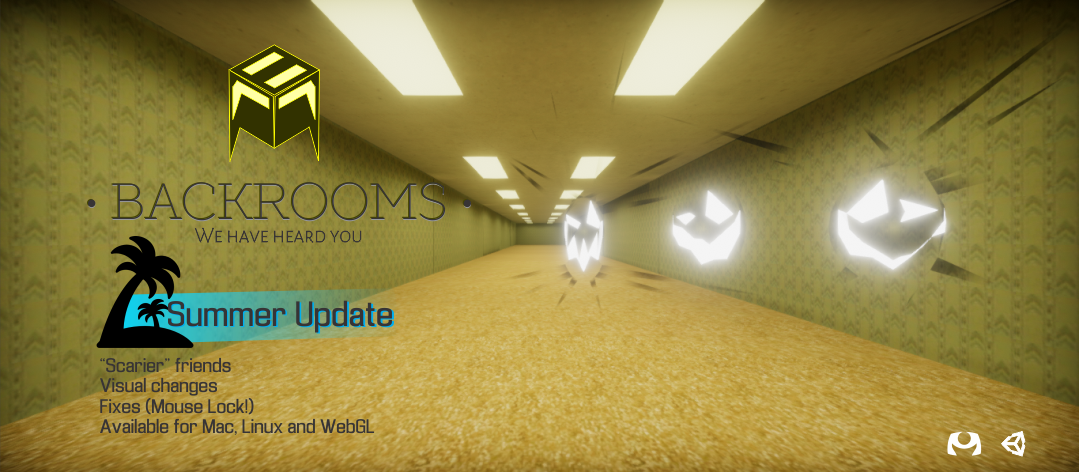 After a time of exploring the Backrooms, you can now get the Summer update with these new content:
1- Friends are now scarier and have a small AI towards you.
2- Visual appearance of Backrooms has improved!
3- Added a tutorial level for those who can't play. And a Free mode to explore the Backrooms.
4- Backrooms is now available on Mac, Linux and WebGL. Enjoy the experience anywhere!
5- Fixed some bugs like mouse lock, monster spawns,…
Update Backrooms here. Thanks for 8.5K Downloads and 70+ followers!
Files
Backrooms_Summer_Update_HTML5.zip
Play in browser
Aug 10, 2019
Linux (Mint) version
42 MB
Aug 10, 2019
Contact me to send you older versions...
114 bytes
Aug 10, 2019